Featured Product
With new technology built-in, our Hearing Aids are more professional and trustworthy. We do care about your health.
iBstone Rechargeable Hearing Aid Vive20
TRUSTWORTHY – Doctor and audiologist designed, FDA approved hearing aid rechargeable for moderate to severe hearing loss.

RECHARGEABLE – Rechargeable digital hearing aid, no need to buy and change batteries anymore.

EXACT CLEAR SOUND – Press the memory switch to adjust hearing programs for different environment.

COMFORTABLE – Compact and behind the ear(BTE) makes this psap hearing aids almost invisible.
$549.00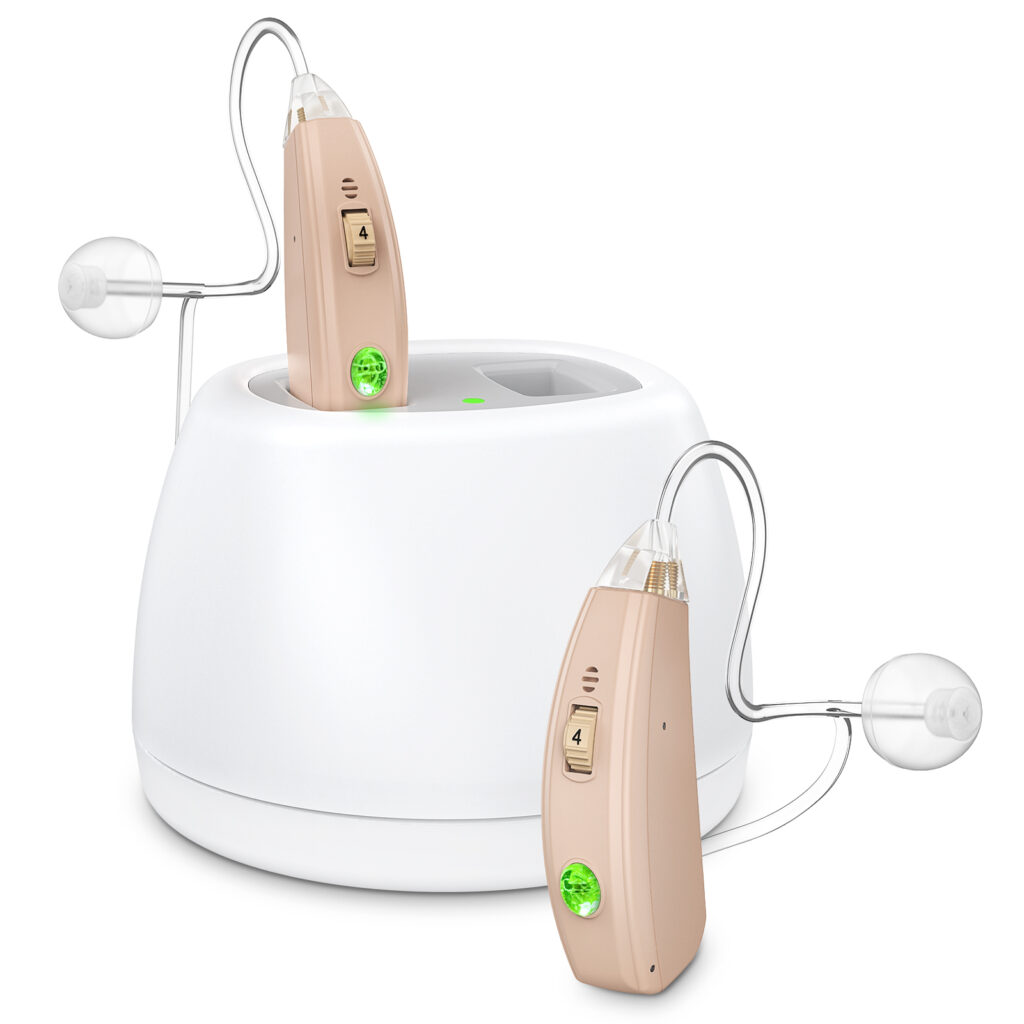 Why Choose iBstone?
We supply premium qualified Hearing Aids – Pro with affordable prices
Our Customers Say
"My last pair costs $4800, not chargeable. I bought this pair to see if I can get rid of changing battery. They work as well as the previous ones, the only difference is I need a few days to get used to them. Now I feel very good with the setting and they are even more comfortable. The charge last the whole day, and even longer. Just throw the devices into the charging base when not use and put them on ear whenever you want, more convenient than the line charger."
"After years with testing and audiologist, I think hearing aids are very complicated and professional – we have to be careful to pay a lot of money on it. Now they are still professional for me, but they don't have to be so complicated to use. These iBstone Vive20 hearing aids are manual operation, everything is controllable, and no need batteries any more – Never to be embarrassed when the device is out of power and waiting for battery to come."
Blogs
roxas
Talking to someone who is hard of hearing can be tricky on a number of levels. You want to communicate with them clearly, but you don't want them to feel embarrassed or patronized. Fortunately, there
roxas
Most people take their ears for granted as part of their overall appearance. However, some people have ears that stick out, making them feel self-conscious about their appearance. Ears that stick out, or protruding ears,
roxas
Loss of hearing and vision is the number one cause of disability in the world. Some people are born deaf, or with hearing difficulties, and others become hard of hearing or deaf as they get